AEB's business
Our Company and Industry
The main business of AEB is a company that develops and operates power generation facilities for renewable energy such as biomass and provides electric power to each household through an electric power company.
About approximately 70% of Japan's land is forest, and half of the artificial forests are unmaintained forests that are over 50 years old. (Forestry Agency: Reported in November, 3rd year of Reiwa) Rough mountains are increasing due to labour shortages. It is important to maintain the forest by manipulating it and thinning it. Thinning is the work of cutting a part of a tree and promoting the growth of the remaining tree. Thinning will allow light to reach the surface of the earth, promote the development of understory vegetation, and enhance the forest's water source recharge function, sediment disaster prevention function, and biodiversity conservation function. It also promotes the growth of the remaining trees.
"Renewable energy" plays an important role in solving the problems facing humankind and the earth, such as climate change caused by greenhouse gases generated by the consumption of oil and coal, and the depletion of fossil fuels.
Many countries in the world are facing this human challenge head-on and are working to popularize renewable energy with high national goals, especially in Europe, where coal-fired power costs are as low as half of the national electricity. In some countries, the above can be covered by renewable energy.
We at AEB aim to be a company that can take advantage of the abundant nature of Japan and Asia, promote economic renewable energy businesses, and carry infrastructure with renewable energy.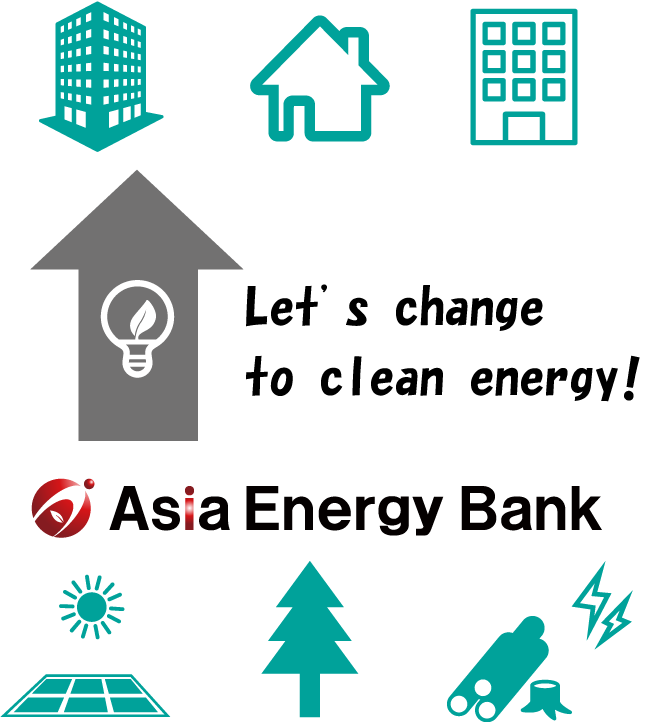 "Region" and "Business Development"
Partnership with Local Communities
AEB's renewable energy business is more than just "building a power plant." A power generation facility will continue to generate electricity in the area for at least decades.
In advancing our business, we value not only natural conditions such as topography and climate, but also how we can contribute to the local society and industry, and how we can coexist.
AEB recognizes this as important, communicating with business partners, local governments, and local people, and always formulating optimal plans such as utilizing emergency power sources as a method of contributing to the community and considering the community such as the use of hot water in the event of a disaster. We are working as.